Preparing Your Home for Showings…and the Sale!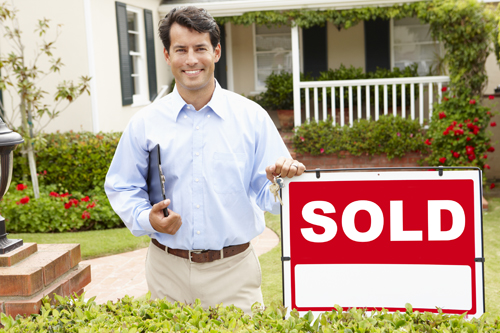 First impressions are typically important to buyers. Play up your home's best points and keep it tidy for last-minute showings. A small investment in time and money can give your home an advantage over competing homes in your neighborhood. Here are suggestions and a check list for preparing your home for showings and ultimately, the sale!
Curb Appeal
Keep curbside and driveway free of parked cars, if possible.
Cut lawns.
Trim hedges and shrubs.
Weed and edge gardens.
Pick up litter.
Clear drive and sidewalks of snow and leaves.
Repair and clean soffits, gutters, and spouts.
Clean out garage.
Touch up exterior paint.
Put out new doormat.
At the Front Door
Clean and tidy porch and foyer.
Make sure the door bell rings.
Check that door hardware is in good shape.
Is the air fresh?
Make it Roomy
Clear halls and stairs of clutter.
Store surplus furniture.
Clear kitchen counters and stove.
Make closets neat and tidy.
Consider holding a garage sale to clear out "used items" from garage and basement.
Cleanliness Counts
Kitchens, bathrooms, and utility rooms get close scrutiny.
Clean and freshen bathrooms.
Clean refrigerator, stove, and counters.
Clean washer, dryer, and laundry tubs.
Vacuum and clean flooring.
Well Maintained
Repair leaky faucets and toilets.
Clean furnace and replace filters.
Tighten door knobs and cupboard latches.
Repair cracked plaster.
Touch up chipped paint.
Clean and repair windows, screens, and storm doors.
Repair seals around tub and sinks.
Replace burned out light bulbs.
Oil squeaking doors.
Create Buying Mood
Turn on lots of lights and burn scented candles throughout the house.
Open curtains and blinds in the daytime.
Set the thermostat so it is cool or warm enough for a comfortable showing.
Light fireplace in the fall or winter.
Play quiet background music; no blaring TVs or radios.
Valuable Considerations
Keep jewelry and valuables out of sight or locked safely away during showings.
Take precautions to ensure property (such as collectibles, vases, figurines, mementos) is safely situated, or out of reach, or packed away so it can't be accidentally broken.
Pet Alert
Consider best arrangements for pets, preferably taking them away from the home during showings.
Remove all pet odor if possible.